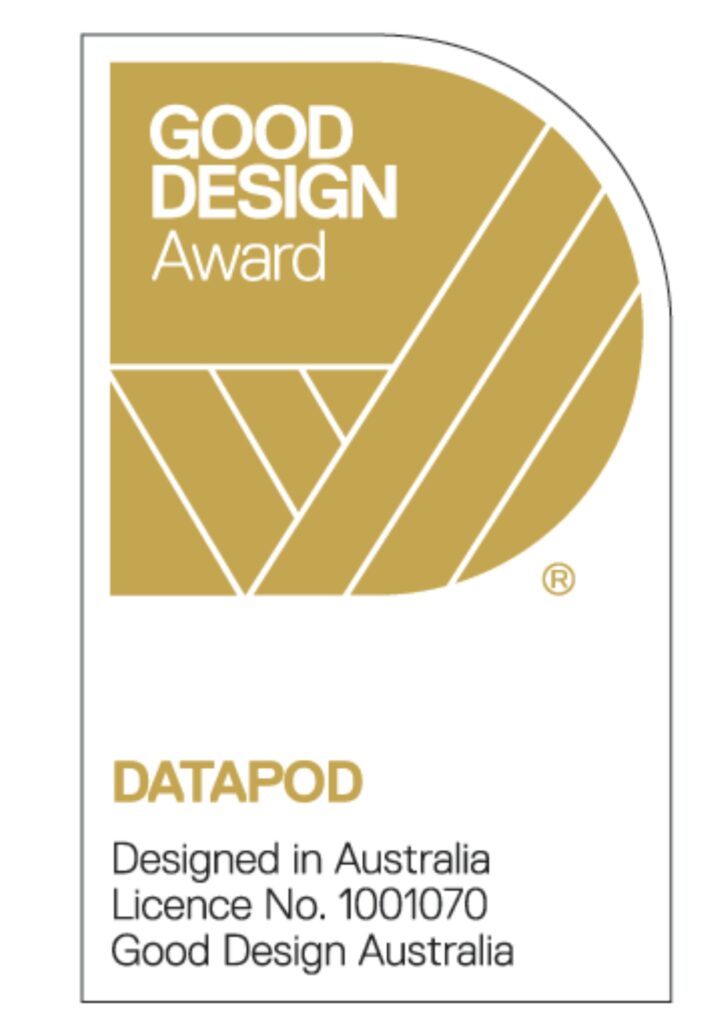 International Design Award for Datapod
Global data centre manufacturer Datapod has won an Australian International Design Award for excellence in innovation and design in the Business and Technology category.
It is the first time in the event's history that a data centre design has received this award.
The Datapod System is a set of pre-manufactured infrastructure modules that combine to create a complete data centre facility but at a fraction of the cost and in a fraction of the time that it would normally take to construct such a facility.
This pre-manufactured approach allows Datapod to offer its clients a quality assured outcome that is standard and pretested prior to delivery.
The system is designed to achieve very high energy efficiency for mission critical ICT technology. It includes environment monitoring, backup generators and cooling and also includes state of the art technology licensed from APC by Schneider Electric.
The Australian International Design Awards Director Stephanie Pemberton said the judges were impressed and praised the Datapod's well organised components and sturdy construction which made maintaining and deployment easy.
The Australian International Design Awards has been rewarding design and innovation excellence in Australia for more than fifty years. Since 1991, the Australian International Design Awards has been a division of Standards Australia, a strong knowledge-based organisation committed to improving the quality of life through its support of excellence in professional product design. Over this time, Standards Australia has proven its commitment to the cause by taking a lead role in design assessment and promotion in Australia.
The Datapod System is up to 50% more energy efficient than traditional bricks and mortar data centres. This dramatically reduces the energy costs and carbon footprint of the facility, which is an increasingly important factor for the data centre market worldwide.
The Datapod System has the added benefit of being modular which means the Datapods can simply be clipped together as data centre capacity requirements increase. This patent pending feature significantly reduces the amount of upfront investment required to build a data centre because investment can be made in small increments as required.
Datapod Director Scott Carr is very pleased to win the award, "The award is wonderful recognition for the entire team at Datapod. We set out to engineer the world's best data centre solution and I think that winning this award demonstrates we have a achieved a quality product."
"The Datapod System really does represent a leap forward in data centre design and although I think we have the best product on the market today, our product roadmap doesn't end here."
"We're currently in planning with the Australian National University on a collaborative research and development program that we expect will further improve the way energy is utilised and managed in our data centres."
Since the Datapod System launch in August 2009, it has been described as the ultimate data centre design because the modular approach means it is capable of keeping pace with the rapidly expanding capacity requirements of a modern computing environment.
The synergies between Standards Australia and the Australian International Design Awards have never been stronger. For companies to design and develop internationally competitive products, they must first practice standards compliance, followed by professional design.
Standards Australia sets standards of quality in manufactured goods, the Australian International Design Awards raises the standards by encouraging excellence in product design.