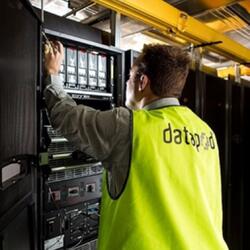 According to various studies over 70% of the world's leading organisations will need to update their data center facilities in the next five years.
Data center relocation is a common occurrence in a growing company regardless of whether your new data center is modular or bricks and mortar and everything from staff movements to the weather can influence a data center migration plan.
That said, the great aspect of a modular data center system is you only need to migrate once and then as your company and your IT needs grow you can just scale up your data center.
This scalability is great news and it means you will only ever have to migrate to a new data center one more time.
As CIO's and Data Center Managers would know there is a lot of planning that goes into a data center migration and all in all it can take a number of months.
The other feature of a modular system when it comes to migration is there is peace of mind knowing the modular data center system has been factory acceptance tested before it is deployed to your site.
Questions like, Is it complete? Do you have details and its design and its dimensions? Do you know where it is located? Are all immediately eliminated because a modular data center is an end-to-end solution and is delivered to site in predetermined manufactured modules. Gone are the days of using cardboard boxes to simulate your equipment!
Datapod customers will know before their system gets to site that checks have already been conducted on electrical, safety, and environmental systems, and are signed offed again when a site deployment is completed. This also includes fully testing the air conditioning units, backup electrical systems, power, fire suppressants, and other facilities equipment.
To make sure your data center migration runs smoothly follow these tips
Communicate your intentions: Let staff and critical stakeholders know what is going on and how it may affect them.
Take staff and stakeholders on your journey for greater understanding and 'buy in'.
It may also be worth considering engaging other hardware, software, telecommunications and utilities providers about the pending move. An FAQ sheet maybe a tool worth considering.
Conduct a stocktake: Like retailers take stock of the items they have on their selves, it is beneficial to take stock of the inventory in your current facility and prioritise it in terms of future use.
Inventory includes software, servers, storage and network equipment. Determine which infrastructure can be used in your new modular data center and put a strategy in place to off load or retire unrequired items.
Time is money: Conduct a relocation analysis and identify any risks and put strategies in place to manage these risks. Risks such as downtime can be managed by determining the hardware, application and technology requirements before the move.
Data migration plan: Moving to a modular data center cuts down the number of tasks associated with a data center migration when compared to a traditional data center, but for the tasks that do remain, specify the exact tasks to complete the relocation and assign responsibility for each task.
It is also worthwhile to identify other dependencies, such as an application on one server that can't run properly until certain data stored on a different system is accessible.
If possible, stage the move in steps by grouping and moving related equipment together to minimize the overall downtime.
Back up twice: It is always recommended to ensure your organisation has two backups of your data before anything gets moved. Many things can be replaced, but you can't replace your data.
Relocation execution: This means bringing in your relevant technical experts and Datapod professionals, making arrangements with hardware and software vendors for the shut-down and start-up of their various systems, and arranging for utilities to be moved from the current location to the new location. The modular nature of the Datapod System makes deployment to site easier and the Connection Node module makes connecting services to the data center less tedious.
There is no such thing as a generic data center checklist for a data center migration. Each situation is unique with unique challenges but one thing is for sure, migrating to a modular data center cuts down the number of and gives Datapod customers peace of mind.
Contact us with your situation or questions, and we will help you derive the best migration checklist and plan for your situation.