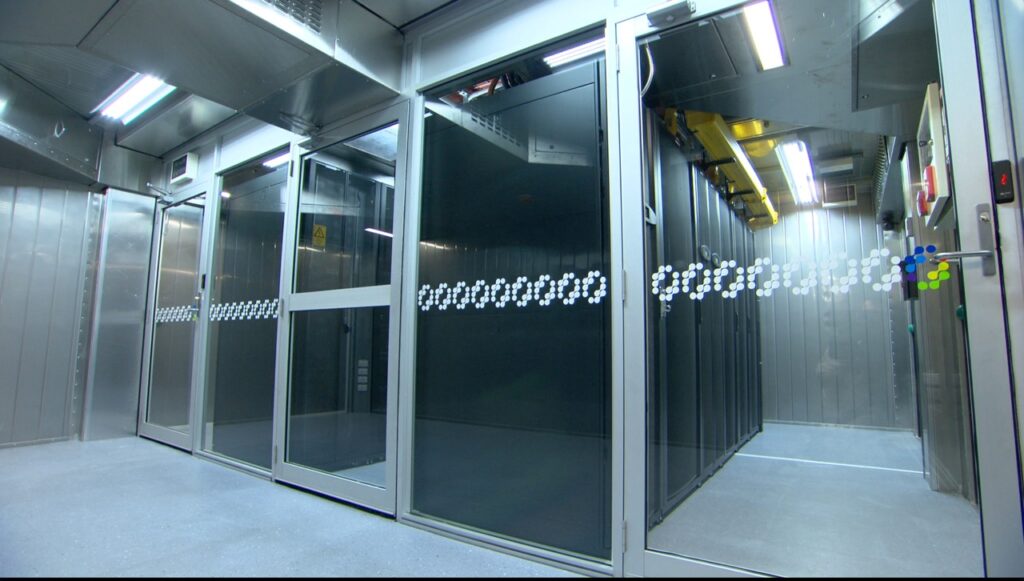 The days of having to walk around the data center floor taking temperature readings and identifying the status of systems are long gone.
Instead, with ever-increasing data center size and complexity, data center managers and IT professionals require remote management solutions that enable them to quickly and effectively access servers, networking devices, and other mission-critical equipment.
Better still, you can find the latest remote access technology as part of a modular Datapod data center system.
At Datapod, each modular data center system comes with a fully integrated, Integrated Monitoring and Control System (IMCS) which can be used by staff onsite or remotely from a location a few hundred meters or half a world away.
The end result is a data center configuration that can be logged onto from a distant location that is much easier to manage and less likely to experience unscheduled downtime, allowing IT teams to better manage the efficient allocation of data center management resources.
In the case of unscheduled downtime associated with a hardware failure, remote monitoring systems give IT leaders varying degrees of warning, anywhere from a few days to a couple of minutes, if a system failure is imminent.
This often allows enough time to move the required resources, such as virtual servers and UPS systems around and ensure the end-user experience is not altered. A Datapod remote access system is a complete management solution that integrates KVM-over-IP technology, serial console management, and service processor management to provide console level access for true "lights out" management (LOM). The system also allows for such remote operations as rebooting, shutdown, troubleshooting, alarm setting, fan-speed control, and operating system reinstallation.
So why is managing the chance of unscheduled downtime important. The simple answer is cost. On average, according to leading publication Data Center Knowledge the average cost of data center downtime is $7,900 per minute and when the average outage lasts 86 minutes, which equates to around $690,000.
But it isn't just downtime where money is saved. Reduced incidence of travel, more efficient rostering of personal, and reduced safety risks enable organisations to better manage their budgets.
Today, Data Center Managers are able to establish the requirements to provide a fully integrated system remote access system that is designed with an open source control protocol that can integrate into the Building Automation System (BAS).
This is increasingly important as HVAC systems are designed with smart programming, such as optimized predictive start-and-stop commands and automatic resets.
Datapod's remote access system includes enhanced control and system monitoring of HVAC and power-distribution components as well as power and energy monitoring systems. These monitoring systems have become more important because data center managers can use them to benchmark and predict facility energy requirements.
As organisations place greater demands on data center infrastructure for energy efficiency, the ability to track and analyse energy consumption in these areas becomes critical.
Datapod Director Adam Smith said, "With remote access management IT managers should be able to continue to use tools that are familiar to them. At Datapod this means having a single pane of glass where customers can easily see, coordinate and manage the infrastructure information they need to run the data center as well as to remediate in the event of an emergency."
Datapod has successfully implemented remote access infrastructure for a number of global companies including large mining companies, research facilities and government departments where management of multiple facilities from a central location is very beneficial.