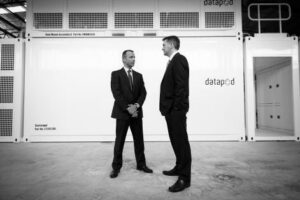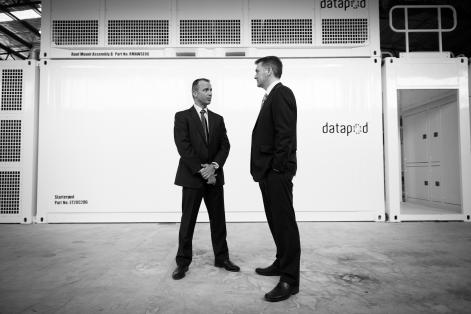 Revolutionary modular data centre manufacturer Datapod will host a TEDxAdventure in Canberra this coming October.
Datapod Directors Scott Carr and Adam Smith (pictured right) are excited about the collaboration with one of the world's most innovative platforms.
Mr Carr (pictured right) said, "We are thrilled to be part of TedXCanberra this coming October. Our innovative approach to modular data centre manufacturing is being compared to the way Henry Ford revolutionised the transport industry".
Mr Smith (pictured left) added, "This TedX Adventure will provide visitors with a first-hand look at world's best practice in energy efficient data centre design and how we are helping organisations around the world cut their data centre emissions."
TEDxAdventures Canberra will take place alongside TEDxCanberra 2014, from 1 to 10 October this year.
Details of the Datapod TEDxAdventure will be released on 30 August 2014 when registration for TEDxCanberra 2014 opens. Adventures are free and open to the public, with limited spaces. Subscribe to TEDxCanberra for early access www.tedxcanberra.org