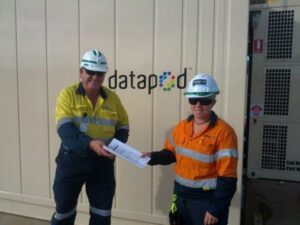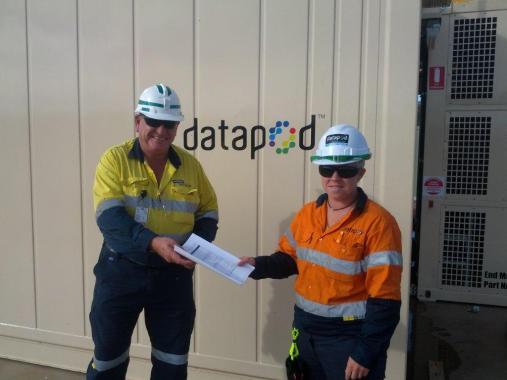 The Datapod Assembly Service is a key part of an overall modular data center deployment and part of a other data center services offered by Datapod.
Once your Datapod System has been factory assembled and factory acceptance tested, with you in the factory, the system is then readied for transportation to the deployment site.
This Datapod Assembly Service is conducted by certified Datapod engineers who are specifically trained to quickly and efficiently assemble your Datapod System.
Furthermore, because Datapod engineers have worked with some of the world's biggest brands in some of the world's most hazardous locations means you can leverage from Datapod's experience and ISO workplace certifications. 
The result provides the customer with the assurance the data center system has been installed properly and to Datapod specifications.
This service is part of a complete suite of installation project services offered by Datapod.
The Datapod Installation Service includes:
EXTERNAL MECHANICAL CONNECTION SERVICE
The external mechanical connections service provides the customer with mechanical connection to the Utilitypod, third party chiller plant or base-building chilled water take-off point provided during the site preparation service. (link to site prep service page) The external mechanical connection service also includes pipe routing into Datapod system.
INTERNAL ELECTRICAL CONNECTION SERVICE
The internal electrical connection service provides the customer with electrical connection between the Datapod systems', electrical connection sub-assembly (internal distribution board) and the internal three phase UPS. Cable routing between these two points will also be installed, and all connections tested and labelled – enabling activation and commissioning of the UPS system.
INTERNAL MECHANICAL CONNECTION SERVICE
The internal mechanical connections service provides the customer with mechanical connection of the chilled water supply to the distribution manifold within the Datapod System.
As a two-stage service, pipe routing from the mechanical input assembly on the Datapod System to the distribution manifold will be undertaken prior to deployment. Upon completion, the connection is pressure tested, and the pipework insulation installed. This final testing stage of the service is conducted onsite once the Datapod System has been fully connected.
Datapod customers have the option to assemble the containerized modular data center system using their own resources or contractor. However, all work undertaken using this method needs to be inspected by and be compliant with Datapod's manufacturing specifications.
Datapod Services Manager Tracey Reid said, "Our Datapod Assembly Service really gives our customers peace of mind. They know our staff are certified and experienced and can carry out the work quickly and efficiently. This has major benefits to our customers. It means our customers can guarantee safety and compliance through their entire data center supply chain."
It is important to note, the Installation Service is mandatory on all systems under lease arrangements.
For more information about the Datapod modular data center download our white paper.

Other posts in the Services Blog Series: