Datapod a world leader in efficient data center technology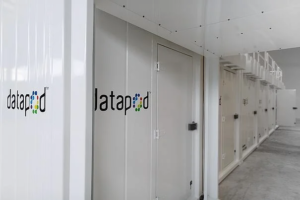 Datapod is a world-leading engineer and solution provider of energy efficient modular data center infrastructure products, professional services and technical support. Datapod originated in Australia and now operates internationally.
The secret behind our success is that we offer our clients a team of skilled professionals whose depth of experience is unmatched, technology that is setting the standard for the industry and an unwavering commitment to excellence in support.
Our expertise bridges the knowledge gap between today's IT infrastructure requirements and best-practice data center site infrastructure solutions.The expert system of prefabricated site infrastructure modules developed by Datapod delivers true state-of-the-art data centre but with accelerated speed of deployment and reduced costs compared to typical data center construction projects.
Datapod's comprehensive set of site infrastructure components can be used to create a complete working data center in just a few months or simply used to add space, power or cooling capacity to your existing facility.
Efficient world class design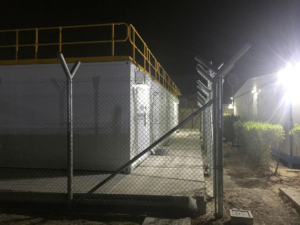 The Datapod System embodies world's-best-practice engineering and ensures quality outcomes through precise prefabrication and factory testing. Standardisation enables significant project cost and risk reductions and enhanced system reliability by comparison to one-time engineered bricks and mortar constructions.
The purpose-built Datapods integrate Hot-Aisle-Containment-System to create an optimised data hall environment with space to work and for safe maintenance access to all areas.
The Datapod modules can be used to incrementally expand floor space, rack quantities, power or cooling densities to keep pace with your organisation's IT requirments, giving you the ultimate data center and control room environment with total flexibility.
Datapod deployment | Turn-key solution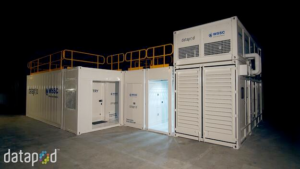 The Datapod System means you no longer need to run the risk of construction project cost blowouts, delays and compromised outcomes. Datapod can deliver a quality turn-key solution faster and at less cost compared to legacy data center construction projects.
A key dilemma facing legacy data center construction projects is whether or not to build a large data centre to cater for possible growth in capacity requirements over the life of the facility or build a smaller data center in the hope that IT requirements do not exceed built capacity before end of life. The chances of accurately predicting your future IT requirement are low and the associated capital risks are high. In contrast, the modular Datapod System allows you to deploy only what you need when you need it, where you need it. Right-sizing your data center site infrastructure is capital efficient and operationally efficient.
Deploying the right amount of floor space as you need it means cooling and humidification resources are not wasted on conditioning surplus space. Incrementally deploying power and cooling systems to match the actual power and cooling requirements allows these system to run within their most energy efficient mode of operation. Incrementally investing in capacity only when you need it also gives you the best chance of benefiting from future technological improvements. Datapod's commitment to research and development in the area of energy efficient site infrastructure means you benefit from ongoing product enhancements and improved environmental efficiencies over time.
A manufactured approach to data center site infrastructure allows you to adopt a procurement model that matches your IT operations.