There are many benefits of a modular data center system and here are five more reasons to deploy a modular data center system.
Data Center Colocation
Co-locating IT hardware can often be out of the question for IT departments for reasons of security or convenience.
Where outsourcing is not an option, in-house data centers are necessary. The unique technical and engineering requirements of even small server rooms make this a complex and expensive decision as IT systems virtualize and become denser.
Company mergers or organizational restructuring
Mergers, new projects or other sudden increases in demand on IT systems will be problematic for traditional data center, designed for static, low density loads.
When expansion or refurbishment of a traditional data center is likely to be prohibitively priced. At such a time the option of accessing additional data center capacity in the short term can be highly advantageous to business operations.
Short term requirement like events or time specific projects
Short-term requirements are often difficult to address. Investment may be considered for a temporary requirement, when a more appropriate course of action would be a short-term rental. Datapods can be rented for short periods.
Better still the modular data center system can be disassembled and shipped to the next or new location.
Remote or harsh environments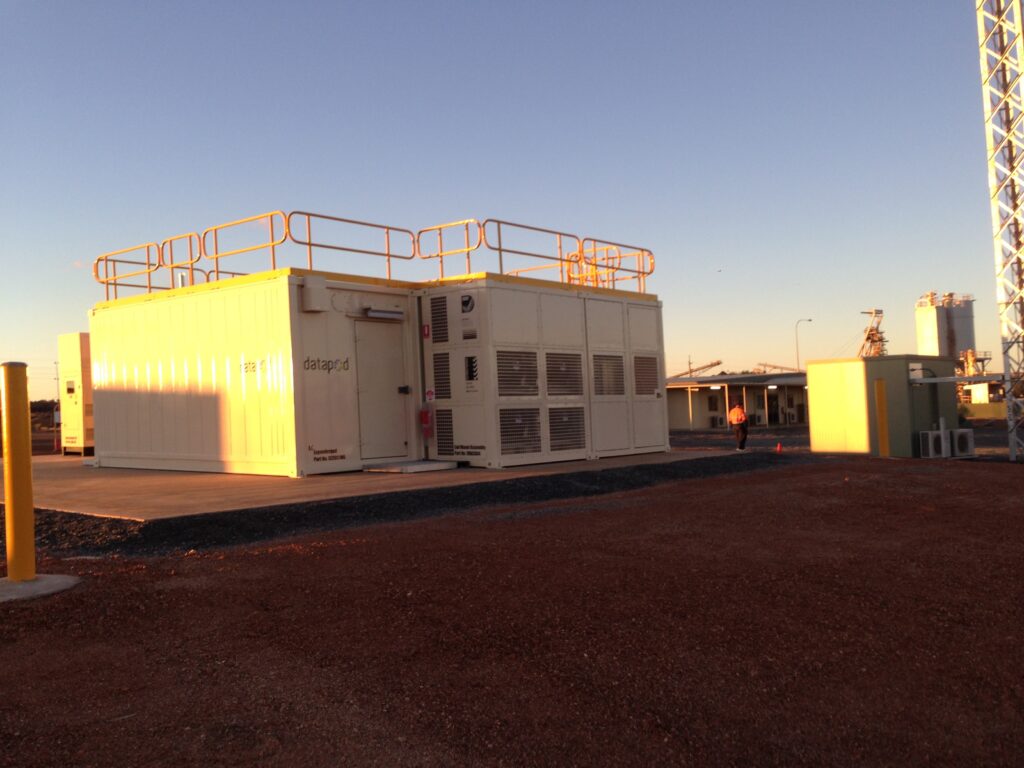 Harsh environments cause unique challenges for IT managers. Housing IT systems in a secure, weather-proofed Datapod System can effectively protect the systems from the effects of dust, dirt and temperature/humidity variations.
Without such protection the entire IT infrastructure could be at risk, leading to significant and expensive disruption to business operations.
Disaster Recovery
Disaster recovery sites are often located close to primary IT operations simply for the convenience of staff. By utilizing a remotely deployable Datapod System, your transportable DR system can be taken to pre-arranged locations as/when required.
By simply providing a prepared, level site with access to power, a DR system can be delivered and be up and running quickly.