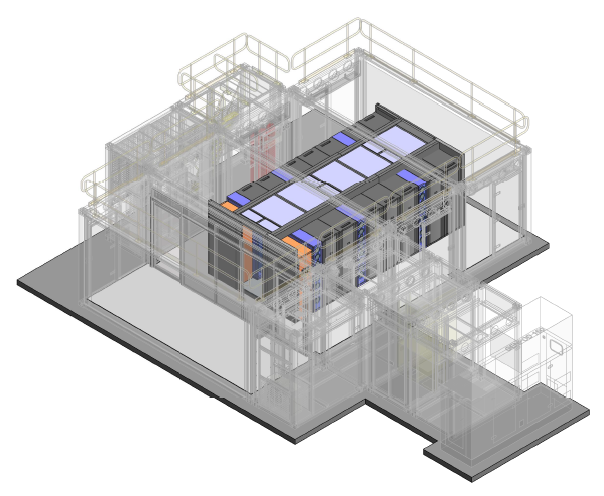 Designing a data center can be difficult – few people ever get to do this because for most organizations it's a once in 10 years requirement.   In the past, when every server room, computer room or data center was unique, this was a difficult proposition.  You needed to have or have access to a wide range of skills, not just around the IT requirement but a full multi-disciplinary spectrum including engineering (power, cooling, civil), project management, and of course financial skills.  It's quite likely that the one-time engineered facility designed and built for your needs shared some characteristics with other facilities, but was essentially unique, a one-time engineered facility with all the unique problems, costs and delays that come with it.
' With 'Datacenter 2.0' came standardisation, repeatability and the associated savings in time, cost and complexity. Datapod pioneered the manufactured approach for scalable modular data centers and the benefits are easy to see, and easy to realize. In this post I'll explain the simple steps you need to take in order to configure a system that meets your needs and how to progress this through to design stage and budget costing.
The Datapod website contains a wealth of information in our 'Resources' section on data center design, including videos, renders, articles. and whitepapers/technical documents. This is a good place to spend some time, but if you just want to get straight into it, these are the questions you need answers to
PRIMARY DESIGN QUESTIONS
How many racks do you need?
What is the average power density per rack?
Rack sizes and depths?
Does it need to scale, and what is the projected growth over time?
Do you need a non-IT work area and if so, how large?
What level of redundancy or resiliency do you require in power, cooling and generator?
Do you have a preference in cooling system type (Chilled Water or DX)?
Once these questions are answered the system can be configured and ballpark pricing estimated. Exact pricing is dependant upon the fine detail – the accessorization of the facility which can have a significant positive impact on the functionality, usability and cost of operation, as well as the price
SECONDARY DESIGN QUESTIONS
Free cooling
Humidification/dehumidification
Security options – Access Control, CCTV
Fire detection and suppression options
Structured cabling solutions
Power distribution options
Color scheme and branding
Site preparation and delivery requirements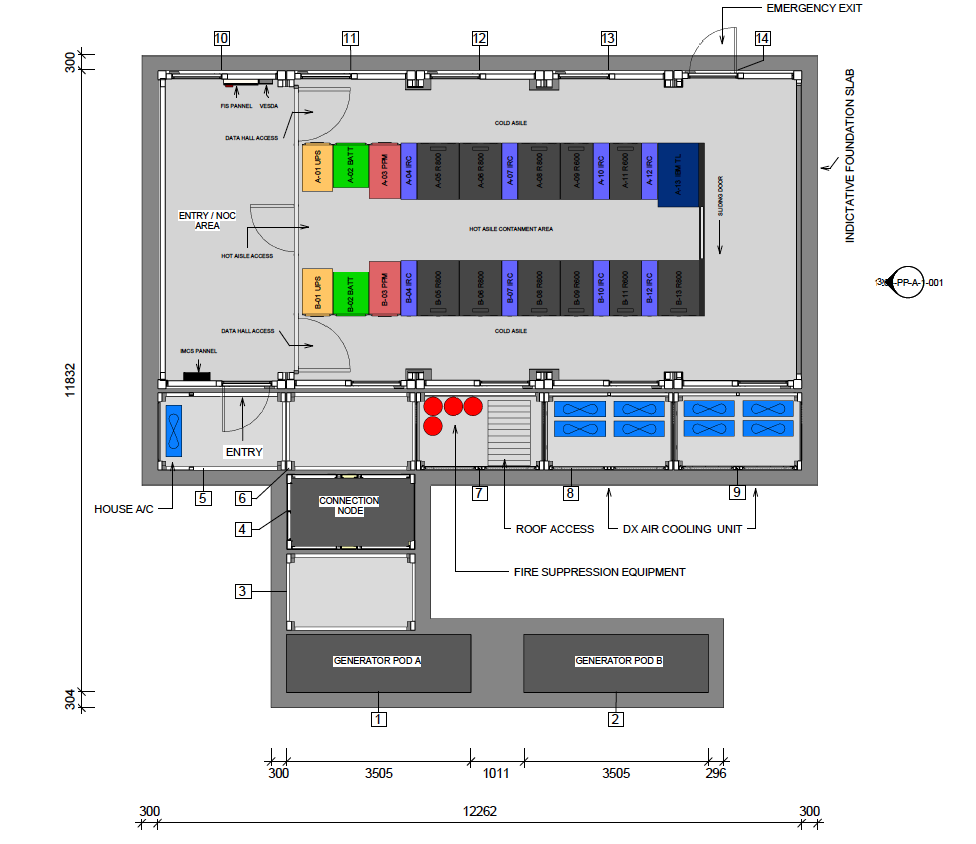 You certainly don't need all of the answers on 'Day-1'.  With the building block approach to datacenter design it is easy to add-in or remove items as you need to make design changes.  
Take the first step now by reviewing some of the online data at the Datapod website, Facebook or VIMEO to see how these systems might match your requirements, and then get in contact with Datapod directly.  You can do this via the form below, or directly to me at adam.smith@datapod.com.au