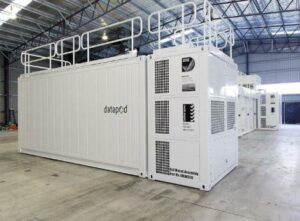 Datapod has recently released three case studies on our website which illustrate how we are helping organisations to drive efficiency and cost savings through deploying modular data center infrastructure.
Datapod highlight's three recent case studies which show how the advanced design, engineering and configurations of the modular Datapod data center system is enabling organisations to drive down power use effectiveness (PUE) and their subsequent cost of energy to operate the data center.
The case studies use a tablular format to display 'before and after' a Datapod data center deployment and the associated data center performance. One of the case studies show a reduction in PUE of 1.4 with and annual electricity cost saving of $352,000.