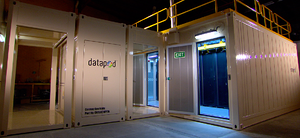 There is so much commentary regarding modular data center infrastructure it can be easy to lose sight of the benefits and advantages of deploying a modular data center in comparison to a tradition data center build.
A modular solution takes the best ideas for design, reliability and efficiency and packages everything into a prefabricated, repeatable and operationally optimized modular data center system. This translates to an agile data center environment which is capable of scale.
This blog post lists the benefits and advantages of deploying a Datapod modular data center.
The top 14 benefits and advantages of a Datapod modular data center include: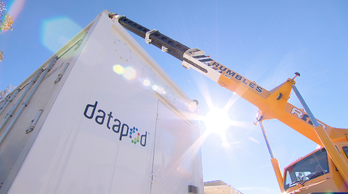 Flexible and scalable design: The Datapod modular data center incorporates a snap-together design with a patented removable wall design. With the economies of scale and the benefits of repeatable, standardized modules, it is easy to match demand and scale infrastructure quickly.  Modules can be added when extra capacity is required or scaled down when infrastructure becomes obsolete.
 
Speed: A Datapod System can be designed, built, and up and running with 3 -5 months. The Datapod modular solutions have quick time frames from order to deployment.  As a standardized solution, modules can be ordered, manufactured, customized and delivered to the data center site in a matter of months. The modular approach also means that the site construction can progress in parallel, instead of a linear task dependant, track toward completion.
 
Efficient: The Datapod System is efficient in design and flexible in nature, adding only the modules you need, resulting in lower operational and capital costs. Datapod Modules are engineered to maximise efficiency gains in power and cooling.  Having the Utilitypod power module in close proximity to the IT it serves also saves money in costly distribution gear and power loss.
 
Reduced and deferred capital cost:  As a large capital expense, building a data center is typically a project that requires substantial money up-front to anticipate forecasted IT needs for the next 10 to 15 years.  Rapidly changing technology in the data center makes it difficult to justify such a large capital expense for a building that must keep pace with technology demands.  The Datapod System is a way to apply capital to the data center in line with changing technology and IT requirements. Instead of a $20 million project day one, five $4 million modules can be built as they are needed.  It enables the ability to incrementally add capacity to the data center. See a modular data center cost comparison 

Cloud capability: The modular Datapod System can be used to provide complete open cloud infrastructure.
 
Commissioning:  As an engineered, standardized solution, the data center module can be commissioned where it is built and require fewer steps once placed at the data center site. Factory Acceptance Testing (FAT), before deployment, means the customer has confidence knowing the system is operational before deployment.
 
High density and lower Power Use Effectiveness (PUE):  In a modular data center solution, the space is used efficiently, and allows precise airflow management that can support densities of 30 kilowatts per cabinet and higher.  The PUE can be determined at commissioning and because the Datapod is pre-engineered and standardized the PUE's can be as low as 1.1 to 1.5.
 
Data Center Infrastructure Management:  Management of Datapod System is where a modular approach can take advantage of the engineering and integration built into the system.  The Datapod System features management software that gives the operator visibility into every aspect of the IT equipment, infrastructure, environmental conditions and security of the system.
 
Rightsizing:  Datapod design enables an optimized delivery approach for matching IT needs.  This ability to right-size infrastructure as IT needs grow enables enterprise alignment with IT and data center strategies. The modular approach also provides capacity when needed for urgent projects or temporary capacity adjustments.
 
Space saving:  With the premium on real estate space in major cities, companies can expect to save a capital expenditure by deploying a Datapod System at a location where realestate is more cost effective. And because of the rugged design of the Datapod System, this means the system can be deployed indoors or out.
 
Assembling and expertise: Datapod offer an onsite assembly service. Trained modular data center professionals assemble the modular data center at the organisation's premises, eliminating the need to search for assembling/ fitting personnel for each data center related technology. Furthermore, A short time on site combined with the manufactured approach, delivers a reduction in the risk of Lost Time Injuries (LTI's) and reducing the risk of common physical and mechanical based hazards onsite during construction.
 
Maintenance: Datapod modular data center components have built in redundancy. For example, if a couple of servers are down, the virtualization software might run on other servers leaving these two out. Other components are field replaceable, and can be replaced if they go down.
 
Disaster recovery/ remote location: Companies generally don't want to invest in a whole data center just for disaster recovery. So, the Datapod System can be made ready to take over essential services in the event of a disaster to the main data center. Modular Data Centers can also be useful in a remote location where the expertise to build a data center may not be available or the data center is required temporarily.
 
Weather proof: The Datapod System is weather and sound proof in a faraday cage environment. Systems can be kept outdoors in extreme temperatures in remote environments or indoors in urban centers.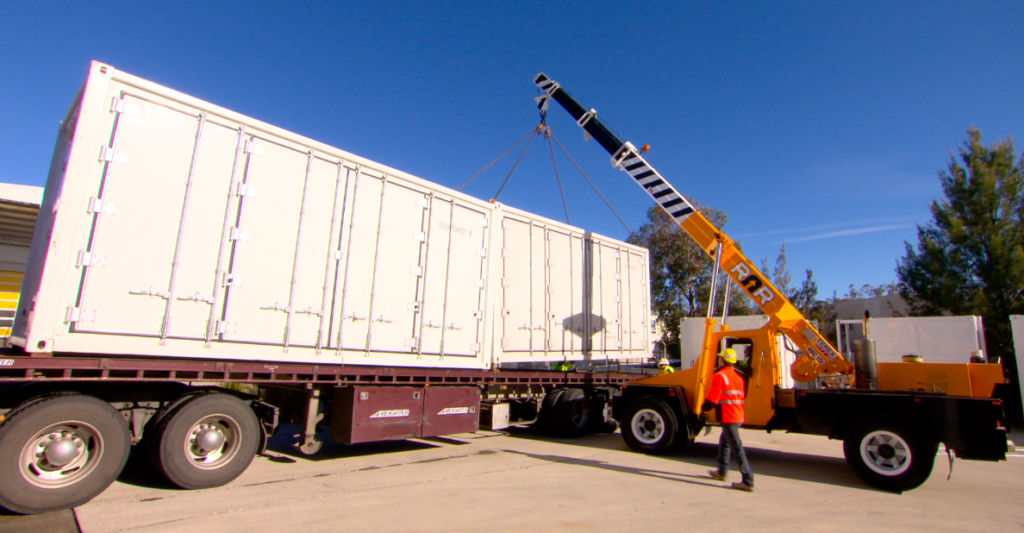 To learn more about the award winning Datapod System visit the Datapod Resources page. The resources page features videos, downloads and other information.