EndPod
The Endpod with solid end wall, allows accommodation of up to 4 rack positions plus Inrow cooling units.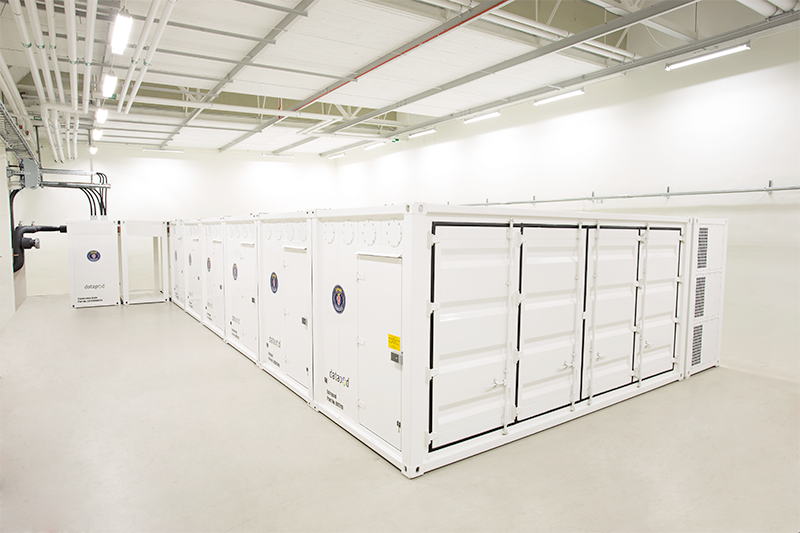 The Endpod 20' ISO-standard fully insulated containerized data center can be provided as a solid end-wall or insulated removable end-wall to allow for future expansion if required.
As per the Starterpod, the Endpod incorporates a sliding door to the end of the enclosed 'hot-aisle' and allows for entry/exit to the hot aisle.
---