ExpanderPod
The Expanderpod is a 20' ISO-standard fully insulated containerized data center incorporating Faraday Cage properties.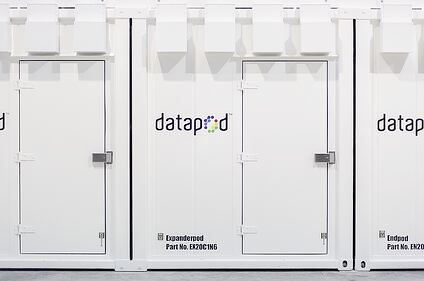 Expanderpod allows accommodation for up to 6 x 600mm wide rack positions (or the equivalent of 5 x 750mm wide racks) plus Inrow cooling units.
Datapod systems are expandable through the addition of further Expanderpods, or Endpod.
All services, (when selected) including overhead cable ducts (power and data) as well as all services (fire detection, fire suppression, lighting, waste water, controls and BMS cabling, and gaseous fire suppressant) are all routed overhead.
---