StarterPod
The Starterpod is a 20' ISO-standard fully insulated containerized data center incorporating Faraday Cage properties and is the starting point of an expandable modular architecture, allowing multiple Expanderpods to be connected.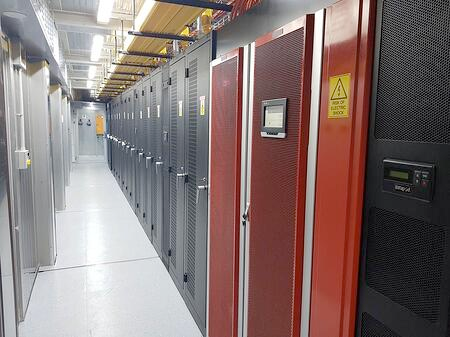 The Starterpod allows accommodation for up to four equipment rack positions, such as UPS and Floormount PDU, Server Racks and Inrow cooling units. Expandable through the addition of one or more Expanderpod units or Endpod.
The Starterpod includes utility interface points for power, coolant and datacomms which are supplied via the Connection Node.
Available in either a DX cooled system (capable of low to standard density only) or CW cooled systems (capable of low to ultra-high density), the Starterpod incorporates (when selected) the Fire Indicator Panel, VESDA system, and is the connection point for the Fire Services.