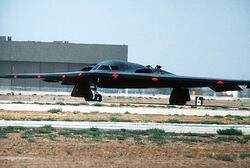 Modular data systems are portable, easily set up containerized data center units and are well suited for use on defense and military installations and provide a strategic advantage in remote locations.
Whether it is Afghanistan, the Middle East, South America or Europe the Datapod modular center system is designed to provide enterprise grade output in any physical environment. Increasing military use of modular data centers doesn't come as a shock. In fact, being designed to be energy efficient as well as easily and readily deployed makes them ideal for use in military and defense areas and large increases of these modular data centers in the military applications, can be expected in the future.
Modular data center system infrastructure means any proposed military installation can have a reliable data center right from the start of a defense deployment and can be scaled up, or relocated after the installation is no longer needed.
The Datapod System can also be configured to provide any type of redundancy options, where all critical equipment can be single or dual-powered, including HVAC systems, backup power generation facilities, UPS and power distribution and other critical systems. Systems can be configured to provide design-availability at any level required.
Here are some examples of what can be included and configured in Datapod modular data center:
Server racks
Power Distribution Units
Structured cabling and data connections (fiber, copper)
closed loop system supports cooling capacity of the IT Pack
Battery backup and power conditioning system
Defense forces from more and more nations are ramping up spending on modular data center infrastructure for both military deployments and home base activities and it is easy to see why; Nations are moving in this area to provide better speed of deployment, flexibility and cost effectiveness relating to:
Network equipment and activity
Tactical operations, intelligence processing
Monitoring and surveillance
Traffic management, including air traffic control
Information storage
Robotic and drone technology
Medical and other emergency responses.
Datapod's modular data centers are ready to be shipped and sold to military today.
To suit the environment the Datapod System can be 'wrapped' in a camouflage to match army of defense fatigue designs, much like vehicle wrapping, making the infrastructure harder to detect using conventional surveillance methods. Whether a six-colour desert pattern used in desert or a Disruptive Pattern Material used by British Armed Forces, each piece of data center infrastructure can be wrapped in the relevant fatigue.

If you would like to know more about modular data centers and would like to speak confidentially with an authorised Datapod Representative contact us or for more information about Datapod capabilities download our white paper.


Picture above: Appears courtesy of Wiki Commons. A view of a B-2 advanced technology bomber on the ground at the Air Force Flight Test Center for its first flight.