Whether you want to blend your modular data center into the environment, camouflage it for a defence deployment, or make a branding or communications statement, all of these goals can be achieved by Datapods unique wrapping service.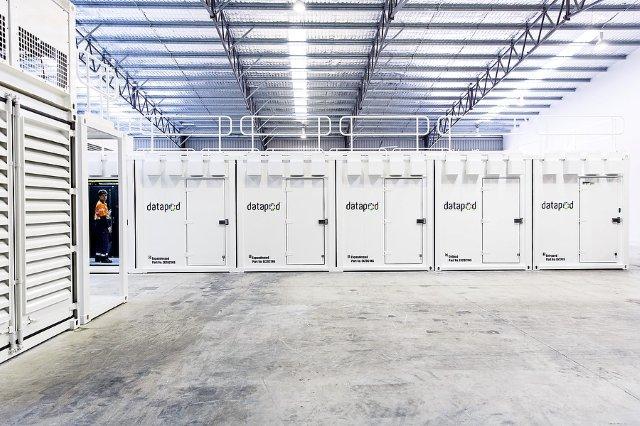 Just like wrapping a branded vehicle, Datapod's modular data center modules can be wrapped in a similar way. Each module can take on a character of their own, or the entire Datapod System can be used as a canvass.
Depending on the location, airports could leverage added advertising space, university data centers could use design to enhance campus culture or artists could collaborate with government to create innovative pieces of art instead of being an otherwise boring piece of data center infrastructure.
When I say boring, I am sure the clean lines, the crisp whiteness, compact appearance, and the seamless stainless steel interior of an unwrapped Datapod System would get some tech geeks blood pumping. But why have vanilla, when you can have chocolate with a touch of mango.
Why can't modular data center design be taken to the levels of the great environmental artists Jeanne-Claude and Christo where landscapes are changed into the surreal, where the surrounding environment is juxtaposed with an innovative piece of data center infrastructure and wrapped in thought provoking design.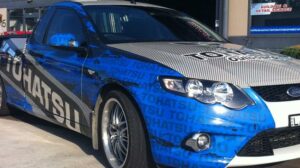 By the way, when I talk of wrapping I refer to sticking a digitally printed UV laminate over the Datapod using a state-of-the-art (no pun intended) design program that tailors the artwork to the exact dimensions of your Datapod or Datapod System. And because wraps were originally used to wrap vehicles, the wrap is designed to last the lifetime of a vehicle or at least until you change your mind and decide on a re-wrap. (Pictured right: Wrapping originally started with wrapping vehicles – picture courtesy of Signarama West Burleigh)
I first thought of wrapping Datapods when I recently had a flashback to my youth.
I remember growing up in Queanbeyan, Australia where a Sydney artist by the name of Ken Done became famous for painting his distinctly whimsical art onto everyday objects, like cars and refrigerators. (Dare I say it, for those who have visited Australia you may have bought a jumper or a tea towel as a souvenir which bore his design).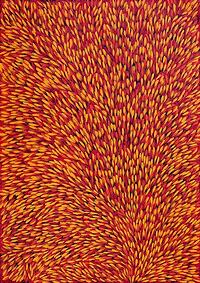 I have always had a vision of our Datapod Systems being wrapped in the design of a leading Australian aboriginal artist. Could you imagine a Datapod System being wrapped in a design by Gloria Petyarre (Pictured right: Gloria Petyarre Bush Medicine 2012 – picture courtesy of www.aboriginalartworld.com.au) or Betty Mbitjana and placed in an urban or remote location. The eclectic mix of data center infrastructure, art and the environment in which the Datapod System is placed, means data center infrastructure and design no longer needs to be boring, it can make a contribution, a statement, to culture and art.
If you want your next modular data center to be a piece of art, think about collaborating with a leader in modular data center design and deployment, with Datapod's global partnerships and ability to deploy anywhere in the world, your imagination is just the start of what is possible.