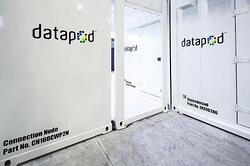 The Datapod modular data center system is designed to enable whichever level of resilience is required by the customer, ensuring mission-critical IT can be configured to be operational at a Tier level appropriate to the business and the mission, even providing up to Tier IV data center fault tolerance if required.
As the global data center market moves to a more efficient and sustainable methods of delivering capacity, a common way to measure the effectiveness of a data center in terms of key criteria is by using a tiered system of measurement.
Understanding the tier level system is important and is a clear way organisations can effectively compare and measure the effectiveness of an existing data center and can be an important tool in communicating an organisations commitment to efficiency and the environment.
So how are data center tiers measured?
One of the leading authorities in providing tier certification is the Uptime Institute.
The Uptime Institute is an unbiased advisory organization that engages in data center education, publications, consulting, certification and conferences.
The Uptime Institute provides three types of certification:
Tier Certification of Design Documents
Tier Certification of Constructed Facility
Tier Certification of Operational Sustainability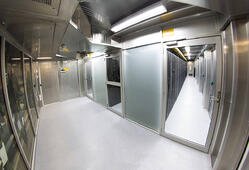 What Is The Tier Certification?
According to the Uptime Institute the tier certification is an indication of the reliability of the data center's ability to stay operational without interruption, otherwise known as the uptime of the data center. There are four tiers of certification (I, II, III, IV). The higher the certification, the better designed and more reliable the data center is.

The certification only addresses the systems and sub-systems that support an IT environment. There are no requirements on the IT equipment itself. For instance, a malfunction of IT hardware that results in loss of service has no impact on the Tier certification. However, should there be the possibility of a power loss that is required by the IT hardware, the certification level is affected.
The Four Levels Of Tier Certification
What are the features of a Tier 1 data center?
Tier I facilities are generally utilized by small businesses and feature:
99.671% uptime
no redundancy
28.8 Hours of downtime per year.
Tier I shows a data center has the basic infrastructure for the operation of their facilities. Generally, the system will have a single path for power and cooling. At this level, the failure of one component will normally result in the system going offline.
What are the features of a Tier 2 Data Center?
The benefits of a Tier II facility include:
99.749% uptime
Partial redundancy in power and cooling
Experience 22 hours of downtime per year
Tier II is when the data center has redundancy built into its infrastructure but still relies on a single path for power and cooling. This means that a failure in the power generator or chiller will result in a backup being used. But, if there is damage or a failure of the main supply line to the facility, the IT system will be shut down.
What are the features of a Tier 3 Data Center?
Tier III facilities are utilized by larger businesses and feature:
99.982% uptime
No more than 1.6 hours of downtime per year
N+1 fault tolerant providing at least 72 hour power outage protection
Tier III is awarded when there is sufficient infrastructure to allow scheduled maintenance activities to be completed without interfering with the general operation of the data center. This system has redundant components and distribution paths for cooling and power. However, there is only one active set at any time. There is still a risk of outages when unplanned infrastructure failures occur.
What are the features of a Tier 4 Data Center?
Tier IV facilities typically serve enterprise corporations and provide the following:
99.995% uptime per year
2N+1 fully redundant infrastructure
96 hour power outage protection
26.3 minutes of annual downtime.
Tier IV is when the infrastructure of the data system is considered to be fault tolerant. The redundant components and distribution paths are generally isolated from one another. Should a fault occur in the system, there should be an automatic shift from the damaged system to a backup.
Having a data center Tier certified will help solidify reputation and give end users confidence in services.
Datapod's modular data center infrastructure is designed to a standard that allows organisations to achieve their desired tier certification once the data center has been deployed and has been operational.
Once an organisation's modular data center becomes operational, Datapod will work with customers to formalize their tier accreditation.
Other data center certifications
SAI Global has recently recertified Datapod for the Quality ISO 9001:2008 standard and means Datapod's management system has been certified to this standard.
The certification includes the sale, manufacture, assembly and installation of modular containerized data centres and associated program or project management and maintenance services.
To find out more about how different Datapod modules can assist an organisation achieve a desired tier accreditation contact us today.

Alternatively, download our Datapod Components Guide.